Escape Rooms are an awesome way for a group of people to work together to solve a unique, interactive puzzle as a team. With so much variation, the possibilities are endless! Operating an Escape Room can be difficult and time-consuming without the right point of sale system. LilYPad's easy to use interface and reasonable price make it an easy choice for any Escape Room!
---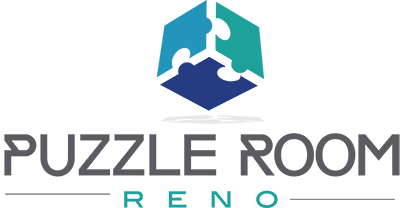 One of our valued escape room clients is an establishment called Puzzle Room Reno. This Escape Room is located in Reno, Nevada and uses many features provided by LilYPad POS. How exactly is LilYPad being used by Puzzle Room Reno?
Here are some LilYPad POS Software features that highlight its versatility when dealing with the specific needs that arise while operating an Escape Room, such as:
Escape Room Booking
With LilYPad's online booking feature, Puzzle Room Reno allows their customers to book parties 24 hours a day through their website. The in-house booking features allow your staff to book escape rooms on the spot for the current day or future events. Once booked, the desired room is reserved for the customer to guarantee private access during the booked time.
Waiver Management
Puzzle Room Reno's customers can create their own customer profiles and sign their waivers before they even get to the escape room via the LilYPad's online waiver system! LilYPad also gives customers the ability to fill out electronic waivers in-house using equipment such as tablets and touch screen displays. All these electronic waivers get attached to the customer's profile so they need never fill out multiple waivers!
All escape room bookings and customer waivers that are processed on Puzzle Room Reno's website are immediately visible to anyone logged into LilYPad. This real-time interaction provides customers up-to-date information about availability and also offers Puzzle Room Reno overbooking protection!
There are many other features and functionality that we would love to show you. If you would like to get a demonstration of how LilYPad can help your Escape Room facility, give us a call at 1-866-419-4043 or send an email to sales@lilypadpos.com. Demos can be as quick as 20 minutes or can be as long as you like. Be sure to check us out…you won't be disappointed!
Still not convinced? Here are a few of our satisfied Escape Room clients:
Puzzle Room Tahoe
located in Tahoe, Nevada, USA
Conquer Escape Rooms
located in Harrisburg , South Dakota, USA